Visit our showrooms
Showrooms available by appointment only

Visit our Düsseldorf showroom today to explore our extensive collection of investment diamonds with the help of an expert.
Düsseldorf Showroom
BAUNAT
Königsallee 14
40212 Düsseldorf
Germany
To ensure our experts can offer personal attention and provide their best advice, our visits to the showroom are by appointment only.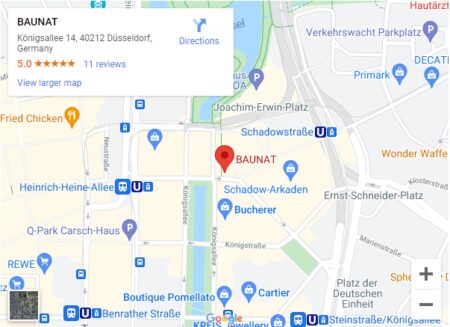 Düsseldorf ist keine klassische Diamantstadt wie Antwerpen, der Diamanthandel spielte in der Metropole am Rhein in der Vergangenheit keine entscheidende Rolle, umso vielfältiger ist aber die Juweliertradition. Sie reicht zurück bis in das Jahr 1707, mit der Gründung der Zunft der Gold- und Silberschmiede unter der Ägide von Kurfürst Johann Wilhelm.
Besonders bekannt sind die Düsseldorfer Juweliere für Ihre Arbeiten aus der Zeit des Jugendstils. Einer der bekanntesten Söhne seiner Zunft ist Professor Friedrich Becker, der als Ingenieur und Goldschmied kinetischen Schmuck entwarf und weltbekannt wurde, noch heute wird regelmäßig, in einem dreijährigen Turnus, der in seinem Namen gestiftete "Friedrich-Becker-Preis" für außergewöhnliche Gold- und Silberschmiede Arbeiten verliehen.
Für Liebhaber von Schmuck und Diamanten ist heute vor allem die Königsallee, auch als Kö bekannt, erste Anlaufstelle. Die Prachtstraße vereint internationales Flair mit beeindruckender historischer Architektur, viele luxuriöse Geschäfte haben sind rund um die Straße angesiedelt. Hier finden Sie auch den Showroom von BNT Diamonds, nur wenige Meter entfernt vom Tritonenbrunnen, der den griechischen Meeresgott Triton zeigt.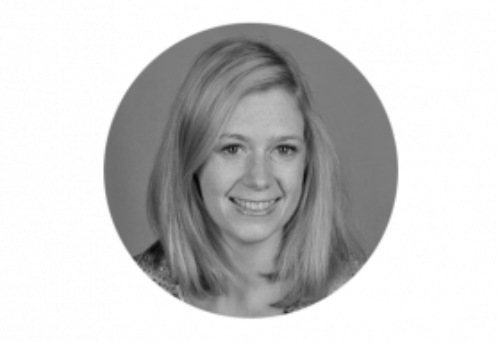 FABIENNE RAUW
BAUNAT Düsseldorf
English, French, Dutch, German